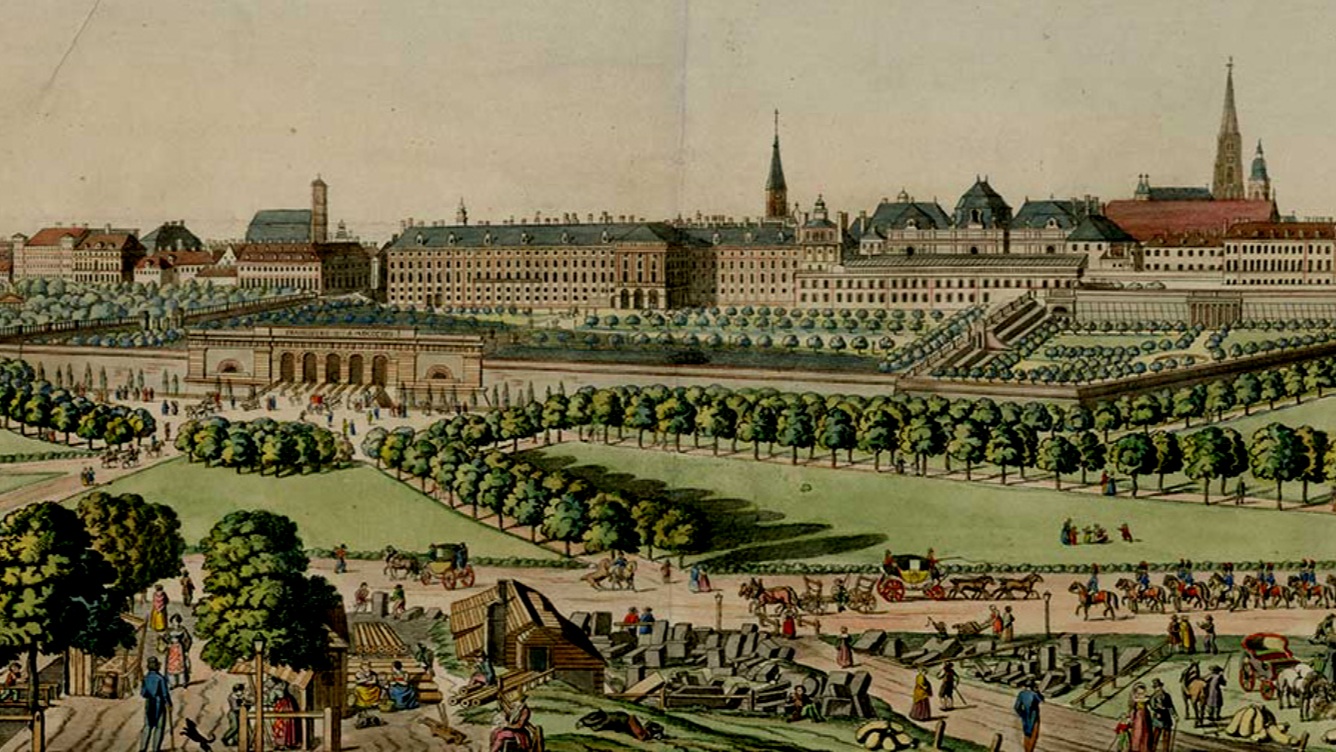 Beethoven's Vienna: A Digital Archive
"To everyone who is susceptible of the enjoyments of life, particularly to the artist, and perhaps still more especially to the musician, Vienna is the most agreeable and cheerful residence in Europe. It possesses, in a very high degree, whatever distinguishes a great capital." - Ackermann's Journal of the Arts, August 1810
Experience Vienna as a contemporary of Beethoven through this digital collection of engravings, writings, and maps.
Engraving of Vienna by Wunder (published by F. Campe, Nuremberg, ca. 1820)
Prodigy to Progeny Exhibit
This exhibit draws on the collections of the Ira F. Brilliant Center for Beethoven Studies to trace Beethoven's path as student, teacher, and paradigm. Each section contains links to musical examples from YouTube or other online sources.The physical exhibit took place at the Beethoven Center from February 1 - September 30, 2011.
Patricia Stroh, Curator
America's Beethoven Exhibit
Explore the arrival of Beethoven's music in America in 1805 and his continuing presence in American culture through popular music, film, theater, cartoons, art, and concert halls.
25 TREASURES fOR 25 YEARS
In this exhibit we celebrate the 25th anniversary of the Beethoven Center through 25 collected treasures.
Schulz's Beethoven: Schroder's Muse Exhibit
Readers rarely question Peanuts character Schroeder's obsession with Beethoven, as they became accustomed over nearly 50 years to his great love of the composer. However, whenever the cartoonist was asked why Schroeder was so enamored of Beethoven, he always gave a matter of fact explanation: "The answer is simply that it is funnier that way." Schulz's choice, however, was fortuitous, since Beethoven's biography provided Schulz with many opportunities for exploring Schroeder's great passion for the composer.